An HO4 policy, also called renters insurance, protects a renter's personal property and addresses their personal liability. In other words, it is financial coverage for
1) damages or losses to your stuff
2) legal fees if you're sued
3) other's medical bills if you're at fault and
4) temp living expenses if your place becomes unlivable due to covered event.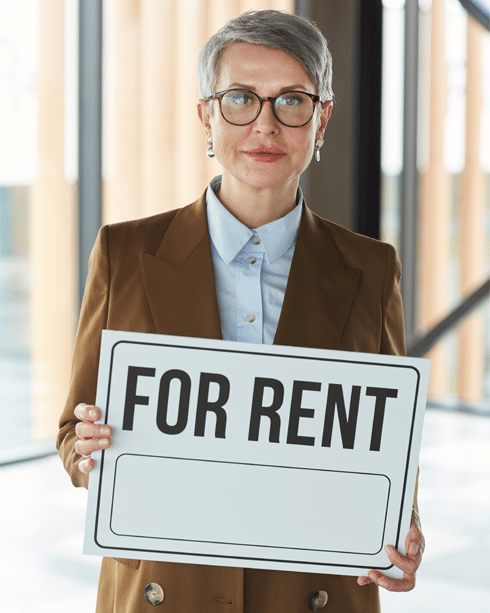 How Do HO4 Policies Work?
How Do HO4 Policies Work?
You sign up for HO4 insurance to protect yourself and your belongings in case of an unfortunate event. To be exact, HO4 insurance will help you out in several instances including:
• Your stuff is stolen, damaged, or destroyed due to a named peril which would be outlined within your insurance policy.
• You are legally responsible for any damages done to property or persons other than you.
• You have to temporarily move out of your place because it becomes uninhabitable.
• You are responsible for someone else's injury and must pay their medical bills
You can file a claim with your insurer if you have experienced an event that is covered under your policy. If your claim is approved, you will receive reimbursement less your insurance deductible.
What Are The benefits of HO4 insurance coverage?
Stories of theft, broken pipes, kitchen fires, and break-ins are all common. We don't really worry about it until it happens to us or someone we know. There's Good news though! Renters insurance is a way to protect your finances from these kinds of events.
Here are a few examples of when an HO4 policy would be helpful:
Personal property can be described as "your belongings." Insurance calls it "Coverage C" and it includes your phone, computer, TV, furniture, clothes, and other personal items. Let's say that your neighbor has a leaky faucet and water seeped into your apartment, causing havoc in your living area. That would be horrible however, under an HO4 policy you could be covered!
Important: You may need to purchase additional coverage for valuable items like cameras and jewelry. Why's that? These types of items can sometimes be limited. You will need to ask to schedule these items - it is super simple and not too expensive.
Most people don't know that HO4 insurance covers legal fees as well as medical expenses. If one of these situations occurs, you are covered:
If one of these situations occurs, you are covered.
• If someone is injured on your property, you will have to pay the medical bills.
• You Inadvertently cause damage to someone else belongings
• Your policy lists someone who causes damage to the property of another person
• Your personal liability insurance may also cover you for the costs of a lawyer and the damages you are responsible for in these cases.
How much is HO4 insurance?
Your insurance policy's price will depend on many factors such as the location of your apartment or rented home, in addition, the condition of the building, personal history, and how much coverage you need will have a major impact on the monthly premium.
The cost of an insurance policy has always included factors such as fraud risk and overhead costs for the insurance carriers who give out prices. Many insurance companies are now using technology and techniques to reduce insurance premiums by as low as $5 per month.
The price of your policy will depend on the size of your apartment, home, condo, or townhouse, the amount you get, and the insurance company you choose to provide your coverage.

How to get HO4 insurance?
Getting an HO4 "Renters Insurance" has never been easier for residents in Greenwood, South Carolina and surrounding area with Fika Insurance Group. We make the entire process quick and painless while offering you second to none customer service so, contact us today to get covered. Fika's professional advisors are available via email, phone or come by our office.