The Affordable Healthcare Act
Comprehensive Health Insurance
A public option, designed so all Americans can access affordable coverage.

No spam calls. No spam email. Just FREE quotes.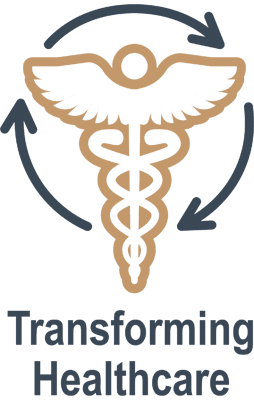 The Patient Protection and Affordable Care Act, also known as the Affordable Care Act (ACA) or Obamacare, was signed into law by President Barack Obama in 2010. The law consisted of more than 1,000 pages and was meant to improve the affordability, quality, and access to health insurance for millions of Americans. These Americans included those who were otherwise struggling to pay for individual coverage and those with pre-existing medical conditions.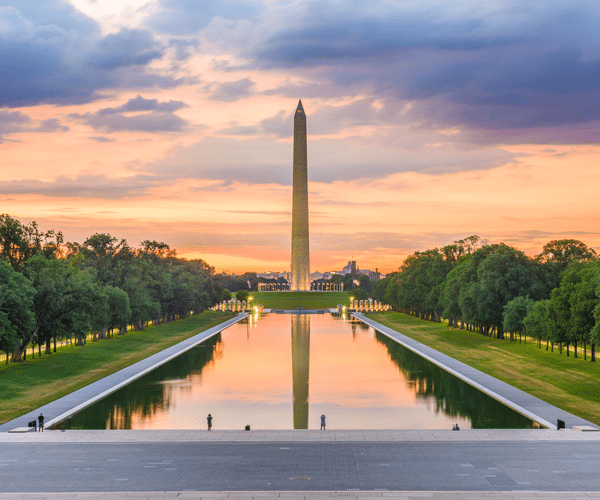 How Does Obamacare Insurance Work?
One of the core reasons behind the Affordable Healthcare Act was to reduce the overall cost of health insurance for qualified consumers. To accomplish this, all ACA health insurance policies include two essential provisions:
1. Advanced Premium Tax Credit: The Advanced Premium Tax Credit is a subsidy paid monthly directly to insurance carriers on behalf of individuals or families to help cover the premium cost. Individuals or families with a household income within 100% to 400% of the Federal Poverty Level (1) may qualify for a premium tax credit.

2. Cost-Share Reduction: A Cost-Share Reduction is also known as (CSR) and provides extra savings to individuals or families that meet the financial standard. These saving are available because the government offers an additional payment to the insurance carrier, and in return, the consumer receives lower copays, deductibles, and lower out-of-pocket maximums. CSRs are only available in Metallic Silver Plans.

When originally passed, one of the other significant parts of the Affordable Care Act dealt with the individual mandate, which required all individuals to purchase health insurance or face a financial penalty. However, "When the Tax Cuts and Jobs Act (TCJA) was passed at the end of 2017, the law reduced the individual penalty for failing to have health insurance coverage to zero dollars starting in 2019" (2). Yet, what you may not know is that many states such as:
California
Massachusetts
New Jersey
Rhode Island
Vermont
Washington D.C.
passed state laws where residents will still face a tax penalty for no having coverage (3).

What's Covered Under Obamacare (ACA)?
Pre the Affordable Care Act, consumers like yourself, were faced with several challenges when it came to obtaining affordable health insurance. This was due largely to insurance companies imposing restrictions on coverage for pre-existing conditions, outright denial of coverage due to health status, and lifetime limits for policyholders. However, under Obamacare, these restrictions have been lifted, and coverage is a lot more user-friendly.
With that said, the new healthcare law did more than just remove these practices, as it also established new health insurance standards for all carriers. Now insurance companies must include what's known as the 10 Essential Health Benefits in all their Marketplace plans. These benefits include:
Outpatient Treatments
Mental health and substance abuse
Preventive & Wellness Services
Laboratory services
Rehabilitative and habilitative services
Prescription Drugs (RX)
Maternity, pregnancy, and newborn care
Hospitalization
Emergency services
Pediatric services
A Better Standard of Care
The Affordable Care Act also set a new precedent with efforts to change how the healthcare system operated. Instead of just going to the doctor when you were sick, Obamacare aimed to prevent diseases instead of just treating them. The ACA eliminated unnecessary fees and copayments for preventive care to promote this. Valid even if you haven't met your yearly deductible.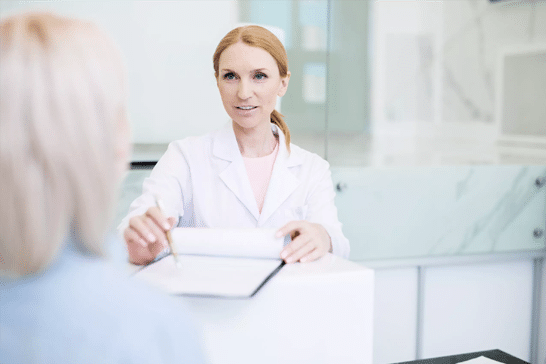 (4) All Marketplace health plans, and many other plans must cover the following list and more of preventive services without charging you a copayment or coinsurance.
Blood pressure Screening
Cholesterol Screening-for adults of certain ages or at higher risk.
Depression Screening
Diet Counseling
Diabetes (Type 2) Screening- for adults 40 to 70 years who are overweight or obese.
Immunization vaccines for adults- doses, recommended ages, and recommended populations vary:
Diphtheria
Hepatitis A
Hepatitis B
Herpes Zoster
Human Papillomavirus (HPV)
Influenza (flu shot)
Measles
Meningococcal
Mumps
Pertussis
Pneumococcal
Rubella
Tetanus
Varicella (Chickenpox)
Covering Children's Health
The Affordable Care Act did not stop at covering adults as it also contained provisions that allowed young adults to remain on their parent's insurance plan until the age of 26. It is important to note a child's eligibly is not affected by marriage, living outside the parental home or eligibly for employer insurance coverage.
Preventive care was also made a priority for covering the children under Obamacare, and most health plans must cover a set of preventive health services for children at no cost. This includes Marketplace and Medicaid coverage. Some of these covered services include:
Autism screening
Blood screening-for newborns
Iron supplements
Oral health risk assessment for young children
And much more…
Obamacare & Women's Health
The Affordable Care Act also made considerable changes to improve women's access to affordable health coverage. Prior to the passing of this new law, women were commonly charged a higher premium than men, and as of 2020, insurance companies are no longer allowed to charge based on premiums of someone's gender.
Just as with everyone else, Obamacare upped the standards for woman's preventive services; however, woman's preventive services span two categories:
Preeclampsia prevention
Gestational diabetes screening
Folic acid supplements
Breastfeeding support
Plus, more
Diabetes screening
Osteoporosis screening
Wellness visit
Breast cancer mammograms
Plus, more
It is also important to note, that FDA approved contraception and birth control, along with contraceptive counseling, are available to women without cost however, as of 2020 employers are not required to cover birth control.
How You Get Enrolled in Obamacare
Given that access to coverage was a significant part of Obamacare, the Federal Government along with some state governments created health insurance Marketplaces to simplify the way you can shop and compare health plans. The Marketplace Insurance Exchange provides a side-by-side comparison of health insurance plans in your area, showing you information like monthly premiums, deductibles, and out-of-pocket maximums.
The Health Insurance Marketplace Plans are broken down into 4 categories.
(5) Estimated averages for a typical population. Your costs will vary:
| Plan Category | The Insurance Company Pays | Customer Pays |
| --- | --- | --- |
| Bronze | 60% | 40% |
| Silver | 70% | 30% |
| Gold | 80% | 20% |
| Platinum | 90% | 10% |
Did you know you can only enroll into a Marketplaces plan only during a specific time of year? This period is known as the Open Enrollment Period (OEP) and runs from Nov. 1 to Dec. 15. All plans purchased during this time will go into effect on Jan. 1 of the following year.
Important Note:
There are exceptions where individuals or families may enroll into coverage outside of open enrollment. These times are known as Qualified Life Events and will make you eligible for a Special Enrollment Period, including:
Marriage
Permanent relocation and your current plan is no longer available.
Loss of health insurance (involuntary)
Birth or adoption of a child
Change in income or employment.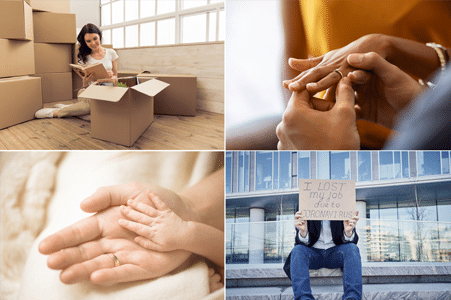 Sources:

1.Federal Poverty Level (FPL). Healthcare.gov.

2.Status of the State Individual Health Insurance Coverage Mandates. IFEBF.org

3.Status of the State Individual Health Insurance Coverage Mandates. IFEBF.org

4.Preventive care benefits for adults. Healthcare.gov.

5.The 'metal' categories: Bronze, Silver, Gold & Platinum. Healthcare.gov.