A Value You Can Actual See!
"Fika can help find affordable vision coverage that fits your needs."

No spam calls. No spam email. Just FREE quotes.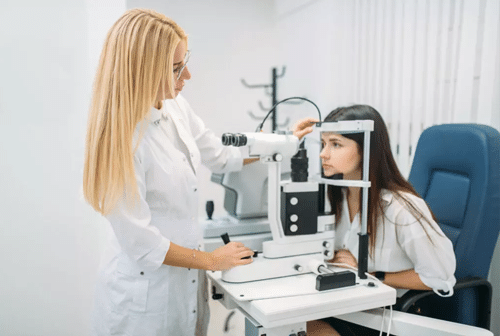 What you need to know about vision insurance.
What people find surprising mostly about vision insurance is that in most cases
your major medical insurance plan will not cover any vision issues.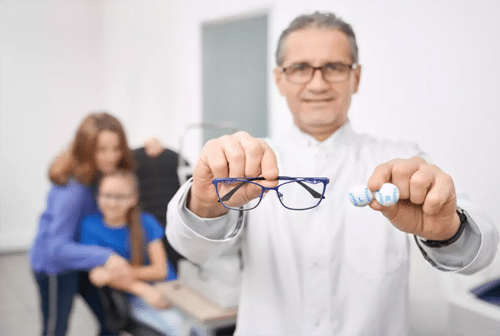 The benefits to a vision plan are easy to see.
It is essential you and your family are fully protected with the right vision insurance plan. Without a vision insurance plan, you could find yourself paying the full cost out-of-pocket for:
Eye Exams
Cost of Glasses / Lenses
Vision Correction Procedures
Cost of Contacts
Did you know that catching eye problems early can be essential in successfully treating them therefore, you might want to make an annual eye exam part of your regular health care routine.
How does vision insurance work?
Vision insurance plans work similar to that of major medical plans in that they usually operate through provider networks, and services received at an in-network provider will cost you less. You can expect to have pay copays for exams, glasses, and contacts. However, depending on the plan you choose, your annual exam may be covered at 100% if you stay within the plan's network. It is also possible that your eyewear could also be covered at no cost if you selection is under the limits that the plan provides.
Getting Started is as Easy as...

You provide us with your contact information along with a time to connect or give us a call at your convenience. We want to learn about your personal needs. We know insurance is not a one-size-fits all product and we are here to help you!.

Insurance can be complicated, however, at Fika it is what we do so, do not worry we got you covered! We will partner with you to select the right plan at a price that fits your budget. We will simplify the process and be here to guide you every step of the way so, you can have confidence in your enrollment.

Life is unpredictable and needs can change at any moment. When it happens to you, rest assured your agent will be there to walk you through it all! Whether it is an unexcepted illness, injury or billing question we will always be here working hard for you!
Get Vision Coverage From Companies You Trust