It's all about the A's and B's of Medicare coverage
Regardless of the need, Fika Insurance is here to help you find the right plan

No spam calls. No spam email. Just FREE quotes.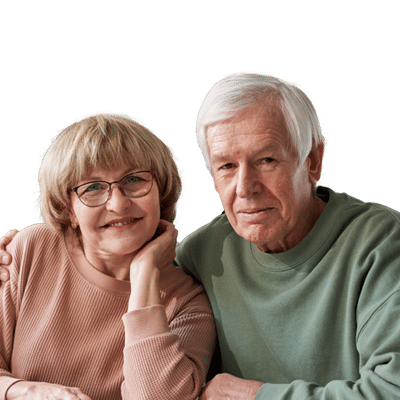 WHAT IS MEDICARE….

Medicare can be a little challenging to understand; it's easy to get confused or frustrated with all the different parts involved. However, remember two things. The first is that Medicare is simply a health insurance program. Secondly, the dedicated professionals here at Fika Insurance Group are always here to guide you in choosing the right plan for you.
Designed in 1965, Medicare is for people who are 65 or older or individuals under 65 who may qualify due to a disability or special circumstance. Today, Medicare provides insurance benefits to over 60 million people, helping beneficiaries pay for services such as hospital stays, medical treatments, prescription drugs, and more.
When it comes to coverage, individuals should consider their coverage options. Medicare beneficiaries can choose to have Original Medicare (Parts A & B) or apply for additional benefits through private health insurance companies. These plans include Medicare Advantage, Medicare Supplement, and stand-alone prescription drug plans.
Inpatient care in hospital
Skilled nursing facility care
Doctors & health care providers
What Does Medicare Cover…
Medicare Part A and Part B are often described as "Original Medicare." Medicare frequently covers most of the standard services for beneficiaries. You may also hear Part A called "Hospital Insurance" and Part B referred to as "Medicare Insurance."
Upon enrollment into Medicare, beneficiaries receive a red, white, and blue card showing what parts of Original Medicare they have and when the coverage began. For a more in-depth at the wide range of medical services covered, please visit Part A and Part B Explained. Fika Insurance Group can also help you explore your other coverage options, such as Medicare Supplement Insurance, also known as Medigap or Medicare Advantage Plans.
Does Original Medicare Part A and Part B Cost…
In most cases, the cost is just as important as the coverage, and while there are several factors in determining the cost of Original Medicare, please see below for a starting point when considering a budget for your coverage:
Part A (2022) $ 0 (PREMIUM FREE FOR MOST PEOPLE)
It is essential to note the Medicare Part B premium is income-based, and both Part A and Part B have separate deductibles that must be met before coverage will begin. It is also important to factor in additional Medicare costs such as copayments and co-insurances when budgeting. To learn more, please visit The Cost of Original Medicare..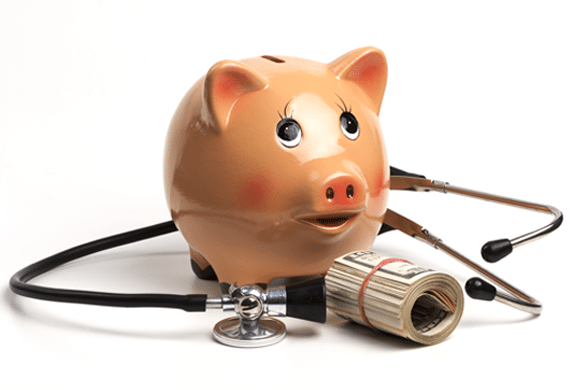 You now have a basic understanding of Original Medicare and how it will cover you, yet, you might ask, "how do you enroll in Original Medicare"? It is important to note that most Americans will be automatically enrolled in their Part A "hospital Insurance" once they reach the age of 65; however, to enroll in Part B, you must contact the Social Security Administration. Individuals can also enroll online * if they actively sign up for both Parts A and B at the same time. Due to the fact you pay a premium for Part B coverage, you can turn down the coverage. If you turn down Part B coverage but choose to enroll later, you may have to pay a higher monthly premium.
Medicare Prescription Drug Plans are essential for individuals looking to ensure comprehensive coverage enrolled in Original Medicare. These private stand-alone drug plans are added to Part A and Part B (Original Medicare) and administered by private health insurance companies. It is essential to note the federal government does oversee these private plans to ensure they are following specific requirements.
If you are interested in getting enrolled in a Prescription Drug Plan, you have a few options including, adding a Stand-Alone Prescription Drug Plans (PDP), or enrolling into a Medicare Advantage Plan that includes drug coverage (MAPD). See available plans in your area. Note, enrollment is subject to eligibility outside of the Medicare Annual Enrollment Period (AEP).
Individuals that have chosen a Medicare Plan are typically 65 years of age or older. So, if you are turning 65 it is important to remember the seven-month rule which states that you have seven months to enroll into Medicare the year of your 65th birthday.
7-month period summary:
Starts 3 months before the month you turn 65
The month you turn 65 (Birthday Month)
Ends 3 months after the month you turn 65
If You Join: Your Coverage Begins:
During one of the months before you turn 65 The first day of the month you turn 65
During the month you turn 65 The first day of the month after you ask to join the plan
During one of the 3 months after you turn 65 The first day of the month after you ask to join the plan
How To Complete Your Sign Up
There are many different ways you can complete your sign up for Medicare including in-person, over-the-phone, or online and it's important to note that your partners here at Fika Insurance or here to help. You will need the following information:
Name
Address
Phone Number
Social Security Number
Birth Certificate
Proof of Citizenship