"Meet using your computer, phone, or tablet"

Here's How It Works

Simply click book now, choose the topic you wish to cover, pick a team member, select a time and date that works best for you then, you are all set! An email will be sent to you confirming your appointment.

What It Cost
The Fika Insurance Anywhere service is a quick accessible way to meet with your agent from the comfort of your home or office and is offered to you 100% FREE of charge.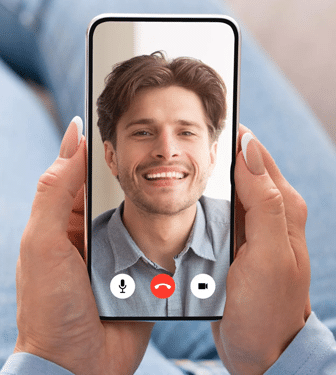 Convenient care wherever you are.
Fika Insurance Anywhere is available
Monday – Friday: 9 a.m. to 6 p.m.
Any policy holders with questions regarding your insurance plan.
E: customercare@fikainsurance.com
Individual & Family Plans
Major Medical, Vision Insurance, Dental Plans, ACA Health Coverage
E: sales@fikainsurance.com
Homeowners Insurance, Auto policy, Renters Coverage & Business Owners
E: info@fikainsurance.com
Medicare Supplements, Advantage Plans, or Prescription Drugs (Part D)
E: medicare@fikainsurance.com