A Serious Illness Can Be Stressfully & Expensive!
"Help ease the financial burden with Critical Illness or Cancer Plan."

No spam calls. No spam email. Just FREE quotes.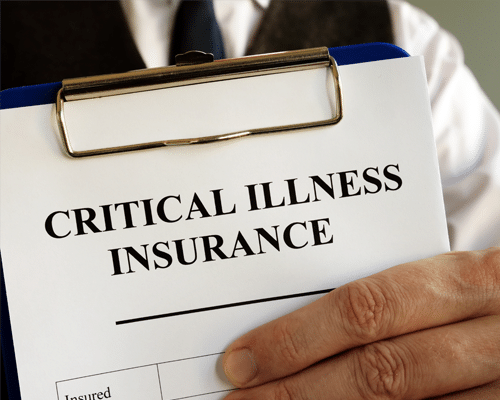 Coverage for a Critical Illness
Life changes in the blink of an eye, unfortunately, these changes are not always in a positive direction. Every year, more than 795,000 individuals in the United States endure a stroke1, 805,000 people will suffer from a heart attack2, and nearly 1.8 million people will receive cancer diagnosis this year3 showing us that critical illness can strike out of nowhere.
A major medical health insurance plan will assist with covering some of the healthcare cost however, oftentimes a person will face other financial challenges such as paying everyday living expenses while out of work when something like this happens. That's when a Critical Illness plan can come into play and benefits from your critical illness insurance will be paid in addition to your health coverage.
What Is Critical Illness Insurance?
What Is Critical Illness Insurance?
A critical illness insurance plan is a type of supplemental insurance plan that is meant to be paired with a major medical insurance policy. Oftentimes, these policies provide you with lump sum of money that helps prevent financial strain after being diagnosed with a serious illness such as:
Heart attack
Stroke
Loss of hearing or vision
Renal failure
Coma
And more
Again, since the benefits are paid directly to you, you decide how to spend it based on your needs!